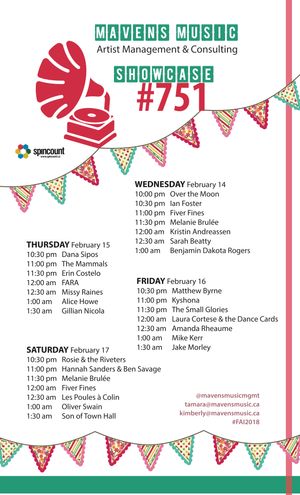 Kicking off their premiere event at Folk Alliance International, Mavens Music will shine the limelight on a mighty twenty-eight Canadian and international artists at their showcase next week.  These performances are part of #FAI2018, the world's largest gathering of the folk music industry, taking place in Kansas City, Missouri, from Wednesday February 14 to Sunday February 18, 2018. 
With artists from across the globe, the Mavens Music showcase will underscore the Canadian foundation of their management roster and highlight their work on the international marketplace, focusing on export markets in the United States, Scotland and England. 
The range of artists presented parallels the artistic brand of Mavens Music, including musical flavours such as singer-songwriter, Scottish fiddlers, country-noir chanteuse, old-time and much more.